MSA Directory
About Us
Our Mission:
"The Mallee Sports Assembly actively works with communities in the Mallee to promote and encourage healthier lifestyles, wellbeing and active recreation through inclusion of all, including programs targeted to people with disabilities or those that are part of socially and economically disadvantaged groups."
Our Vision:
Where all individuals choose a healthy, active, productive and balance lifestyle.
Our Motto:
Participate, Feel Great!
Mallee Sports Assembly Inc. is a non-profit organisation, which aims to develop, promote and service Sport and Recreation opportunities in the Mallee region. The Assembly currently receives funding from Department of Jobs, Precincts and Regions – Sport and Recreation Victoria, VicHealth, the Department of Health & Human Services and a number of other agencies to conduct a range of programs.
Mallee Sports Assembly is one of nine Regional Sports Assemblies that formulate Regional Sport Victoria (RSV).
Mallee Sports Assembly is an incorporated not for-profit organisation which was established in 1984 and has maintained a proud history of serving its members and stakeholders across the region since its inception.  We service the Mallee Sports Assembly region which operates across four local government areas of the Mallee being – Mildura, Swan Hill, Buloke and Gannawarra.
We are an independent organisation led by a Board of Management that drives the governance and strategy of the organisation.  Our staff deliver programs and services throughout the Mallee region.
Mallee Sports Assembly is serviced by the Head Office located in Mildura and the other two offices located in Swan Hill and Wycheproof.
We are an independent organisation that works across all sport and active recreation groups and organisations. Mallee Sports Assembly works in and with our communities to achieve a lasting impact to strengthen sport and active recreation in all its forms.
The Mallee Region extends from Mildura to Charlton, Cohuna, Swan Hill and Murrayville with an estimated population of 91200 and covers approximately 40182 square kilometres.
Map of Victoria – marking the Mallee Sports Assembly Region
Mallee Sports Assembly is committed to developing strong partnerships, especially with its funding providers, local government, key stakeholders and communities.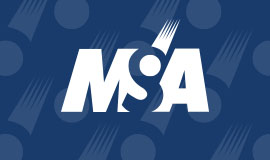 November 30 2021
Download the Mallee Sports Assembly December Calendar of Events. Submit your events for the January and February 2022 by completing the form: January 2022 form February 2022 form Please return...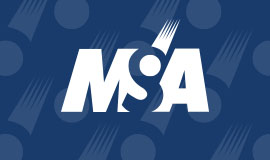 November 30 2021
The ISFIT Strength & Movement program will continue in Birchip until the 10th December, 2021. For more information on the ISFIT Strength & Movement  contact Rhonda at the Mallee Sports...